The Inner Child Healing Circle is a membership program and this is what you'll get when you sign up:
*Unlimited on demand access to precious masterclasses, recorded workshops, meditations, worksheets, book recommendations and more!
*Professional content created by Masters level Social Worker & Reiki Master Teacher.
*Monthly: A new masterclass each month with steps to guide your healing journey on various topics.
*Monthly: Monthly healing groups with live meditation and group discussion while connecting you to other Circle members
*Monthly Virtual Reiki Healing exclusive to Inner Child Healing Circle members.
*Weekly affirmations & journal prompts sent directly to you via e-mail.
*Membership in a private Facebook group with support from other Circle members.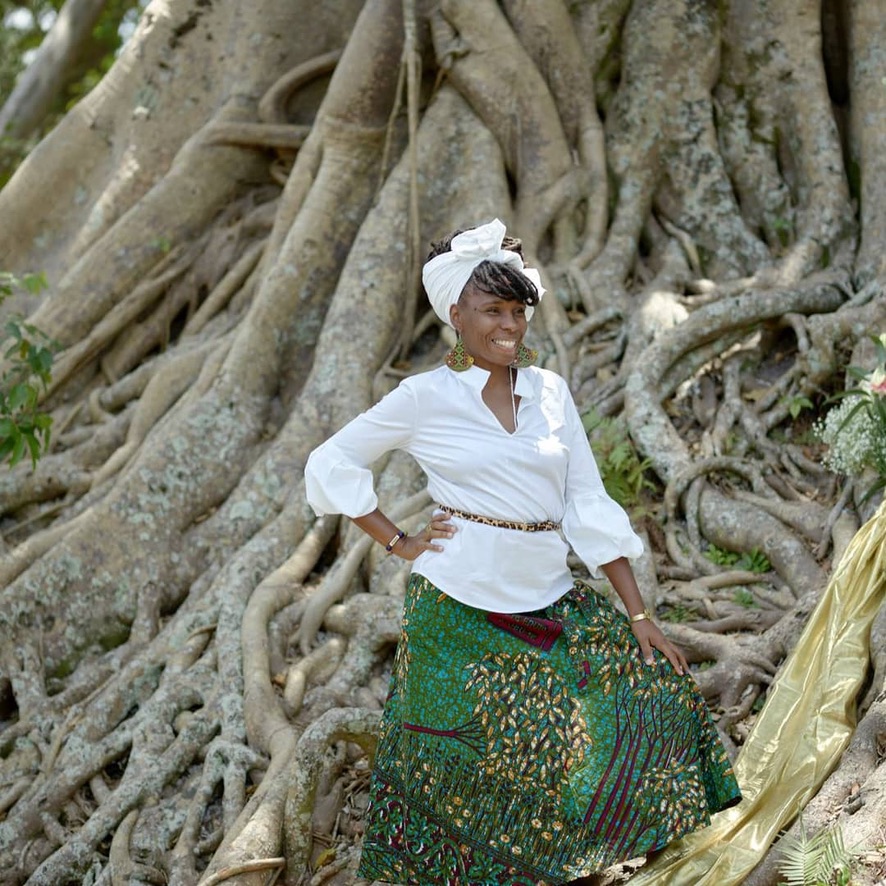 Meet Keachia M. Bowers, MSW.  A holistic practitioner of Transformative Healing, Keachia provides virtual support services to adults who are ready to connect with their wounded inner child.  Her mission is to support each ©Transformee in transforming their inner child pain into purpose.  It's a path towards learning how to re-parent your inner child and Self-Partner with your adult self as you reach your highest potential.  It's the path from a caterpillar to a bold and beautiful butterfly!
Frequently Asked Questions:
What Is The Inner Child Healing Circle Membership?
The Inner Child Healing Circle membership is an online platform for women ready to transform the emotional pain from the past into purpose.  
Inside you'll find amazing resources such as monthly master classes targeting key areas necessary to help you heal your heart while walking into your life purpose with confidence. These include how to break trauma bonds, inner child healing methods, how to set boundaries, how to identify and heal trust, abandonment & guilt wounds - AND MORE!
You will also connect with a supportive community in our private Facebook group exclusively for members and join me for live online group workshops with each monthly release.
Is The Inner Child Healing Circle Membership For Me?
If you're struggling with family relationships, intimate relationships, platonic friendships and most importantly, the relationship with yourself, due to past trauma and limited beliefs and you're ready to create a new way of living, The Inner Child Healing Circle Membership will give you knowledge, language, guidance and support you'll need. 
If you don't have a strong support system, my monthly guidance and our community of amazing women will help you stay on track. The Inner Child Healing Circle Membership is for anyone who wants to stay consistent with their self-care journey while confidently living a purpose driven life. 
How is The Inner Child Healing Circle Membership delivered?
Everything is in the Membership portal! You just log in and can access all the masterclasses, meditations, videos, online workshops and more. You can access the membership portal from your computer, tablet or smartphone.  
How much of my time will it require each month?
That's up to you! This isn't a course or workshop — there is no curriculum, no "homework," no schedule.
You can listen to the workshops, masterclasses and engage the monthly challenges, read the emails and connect in the private Facebook group whenever you want, as often as you want.
Courses you Have Access To
Your Membership package includes the following courses and other life-changing Monthly programs
"Change is inevitable, transformation is a choice" -Unknown.